F-4 Mandolins.
F-4 Mandolins are shaped like the classic F-5 Bluegrass Mandolins…but have an oval sound hole.
The internal bracing underneath the sound board is X-shaped, too. (F-5's have 2 parallel braces running length wise under the sound board.)
The fancy exaggerated swirl carving on the peg head and body is a trademark of mine. It's fun to do and I like the looks of it. Plus I believe it adds to the general tonal balance and sustain of the instrument.
Top is made of Cedar, sides are Curly Walnut
and the back and neck is highly figured Maple.
(None currently available)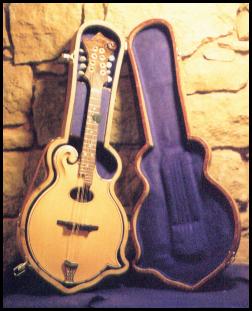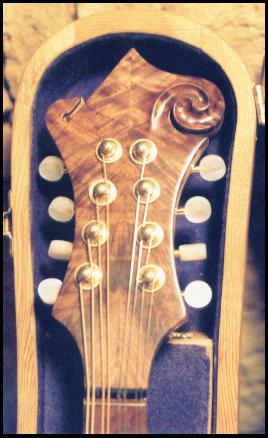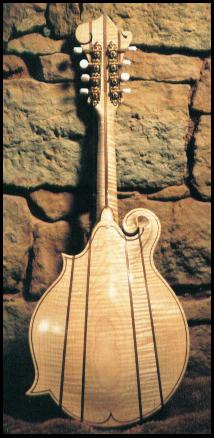 ---