Here are some
A-style Octave Mandolins
I've made in the past.
________________________________

Octave Mandolin # 80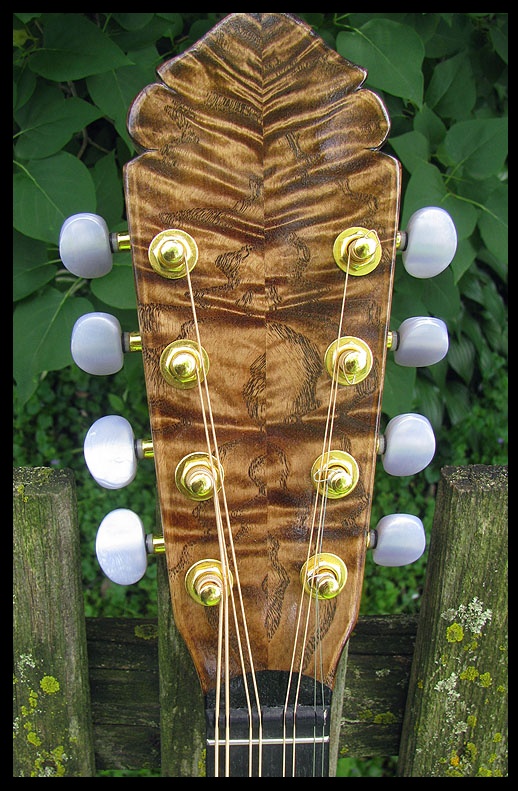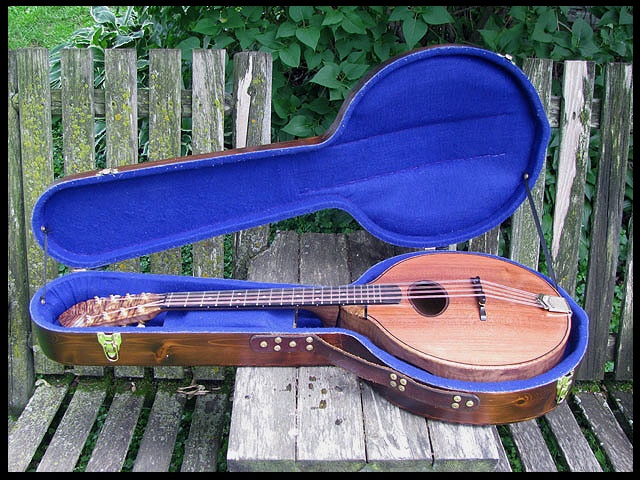 Scale length (nut to bridge) is 20".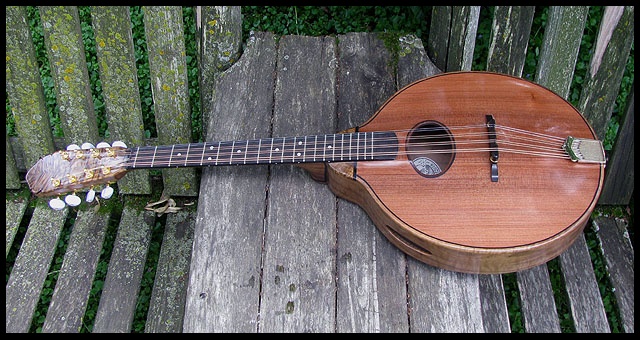 Top is made of Redwood with a larger sound-hole than I've made on past Mandolins.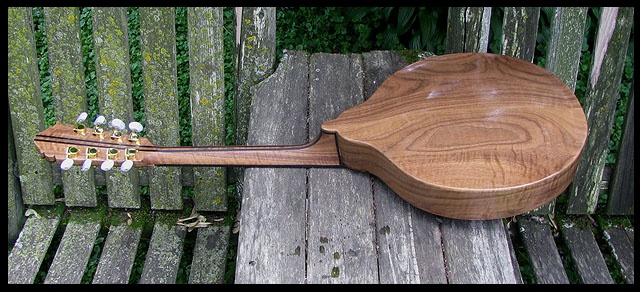 The neck, back and sides are all highly figured Walnut.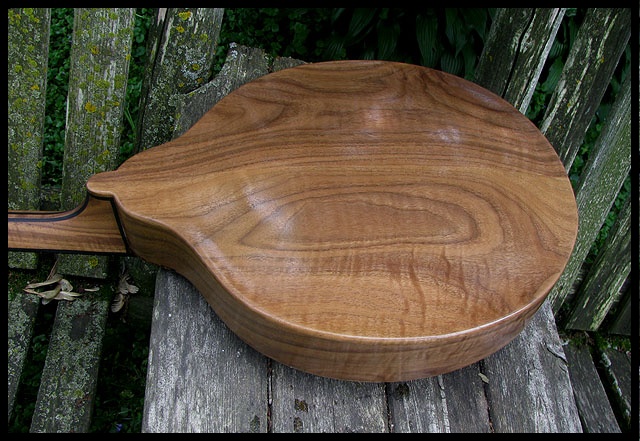 This one has a side port, or side sound-hole.
It really brings out that extra sound.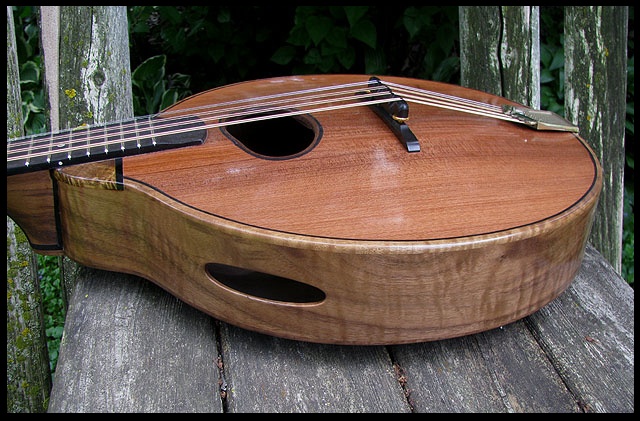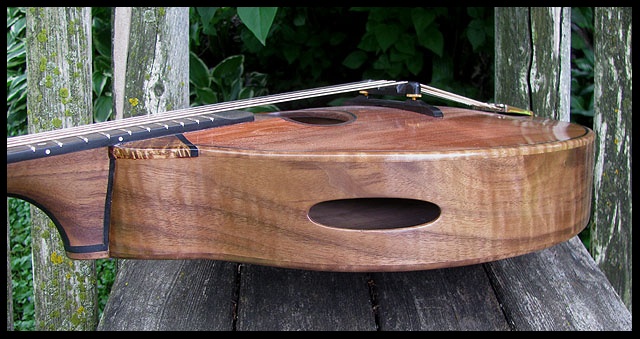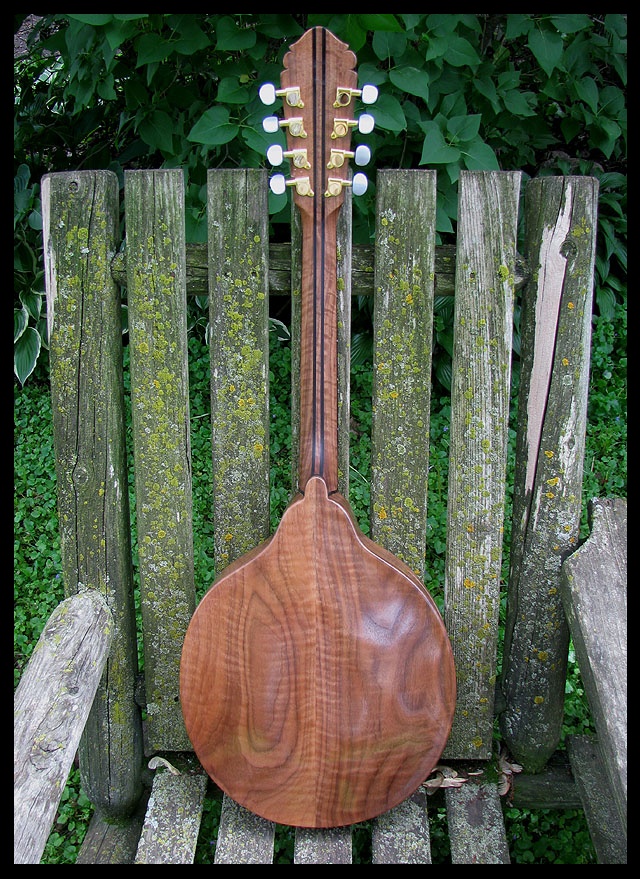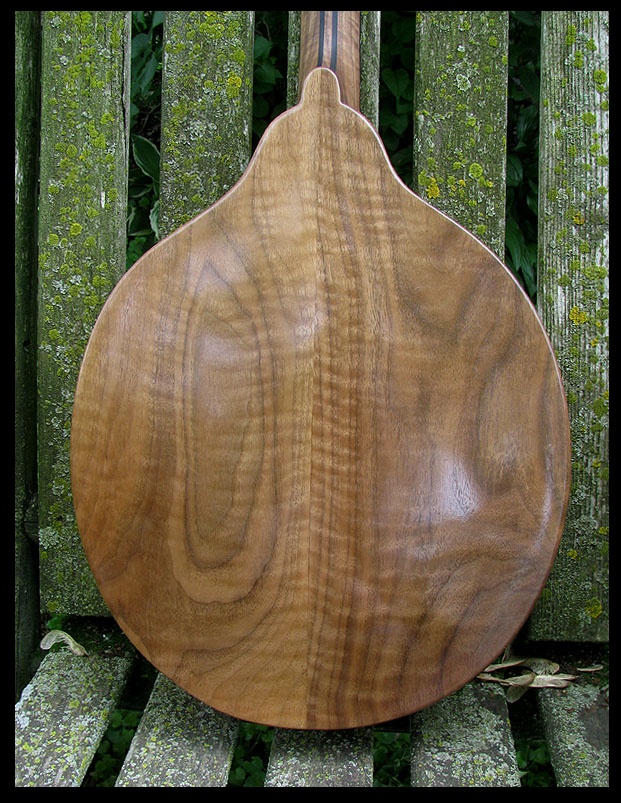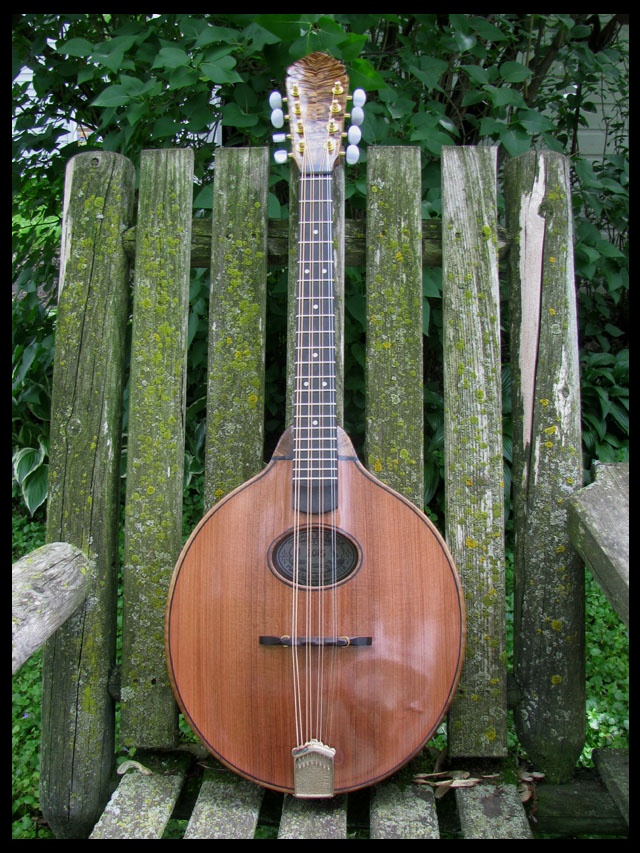 20 frets on an Ebony fret-board.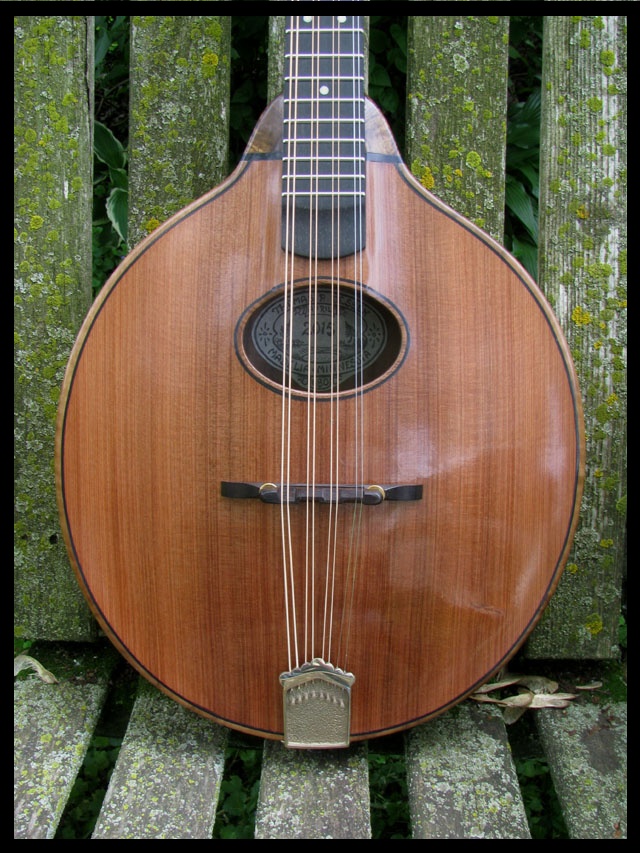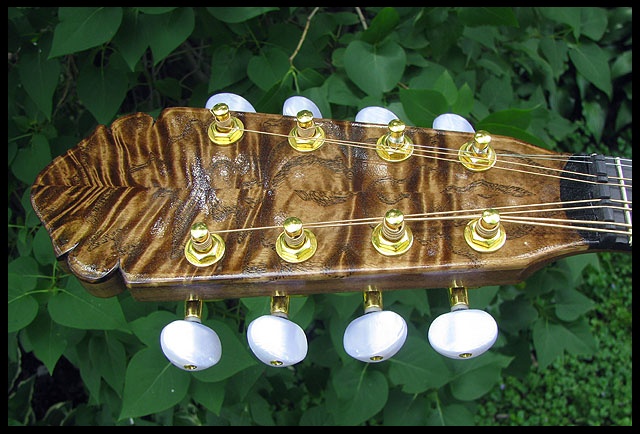 The tuners are inexpensive but high quality,
Guitar tuners from China.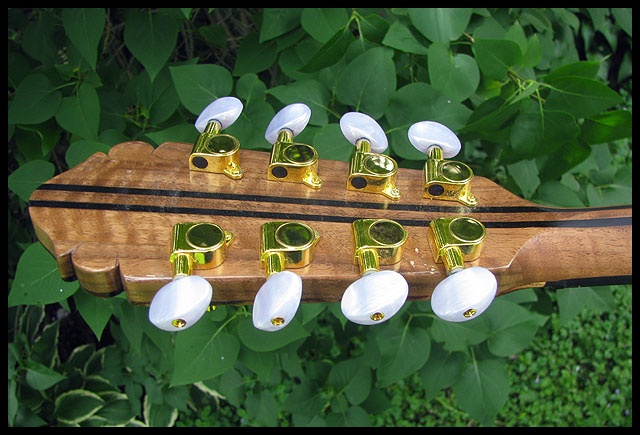 The fret-board is 'scalloped' at the end.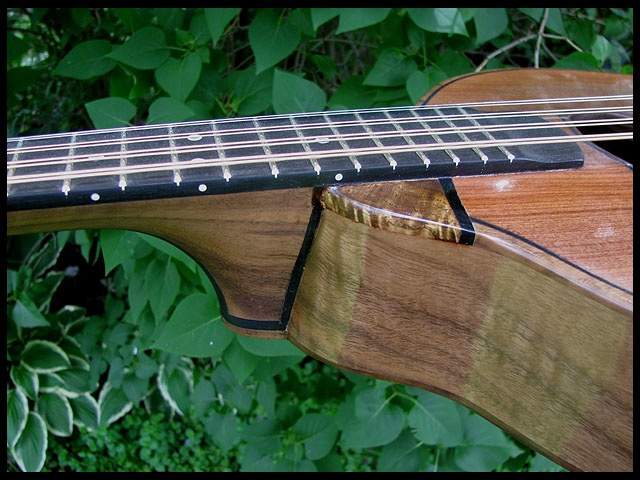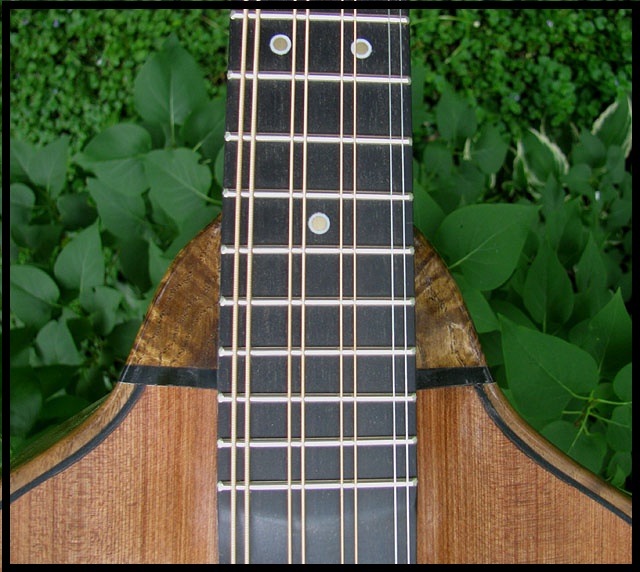 Solid bronze
tail-piece from

Allen Guitars.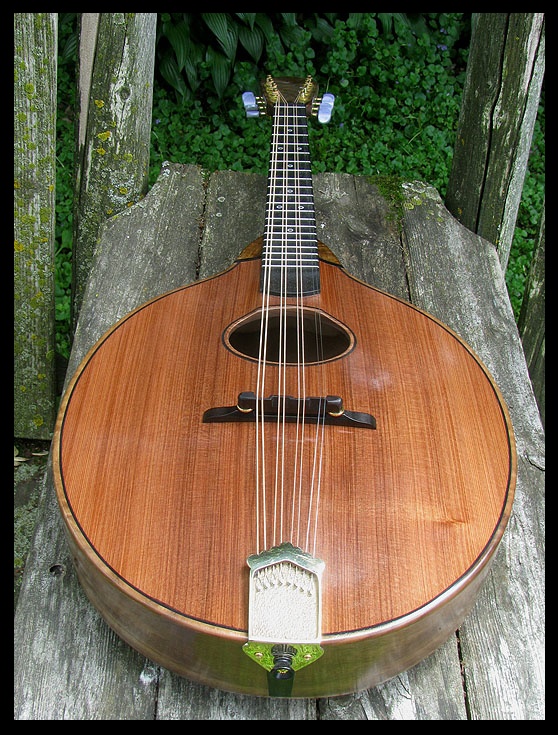 This one has a 'Zero Fret'.
The width of the fret-board at the nut is 1- 7/8.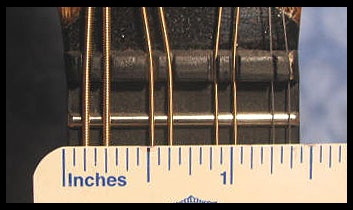 The string width is 1- 1/4.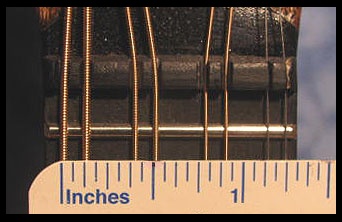 String width at the bridge is 1 - 3/4.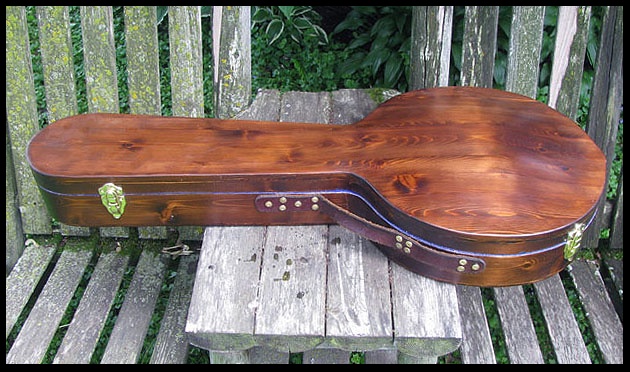 The case is made of western Cedar with
Plywood on the back.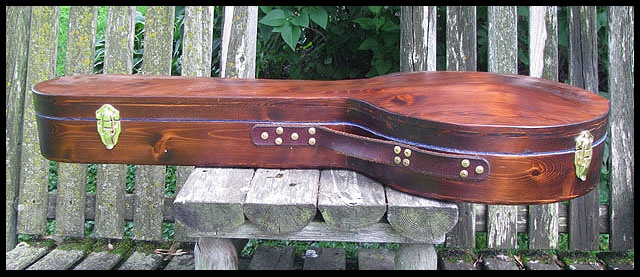 Inside is lined with foam and blue felt...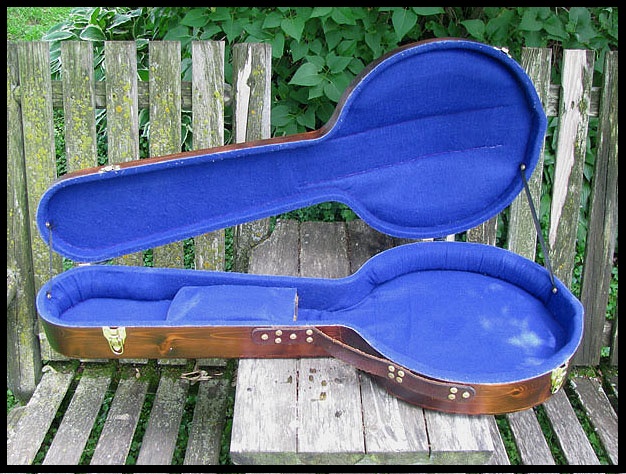 ...with a hinged compartment case.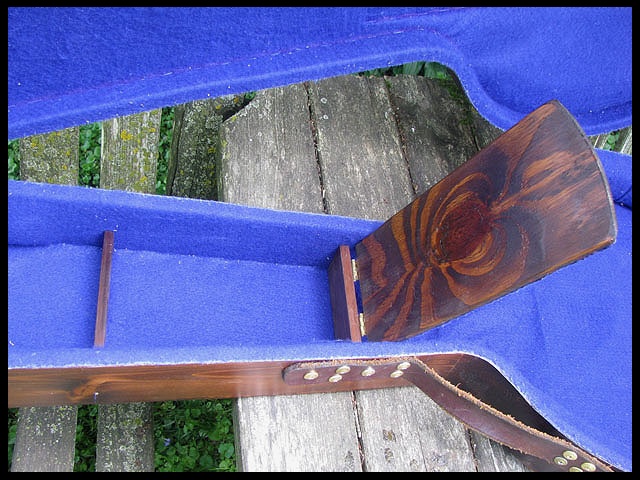 The back is made of a nice piece of Plywood.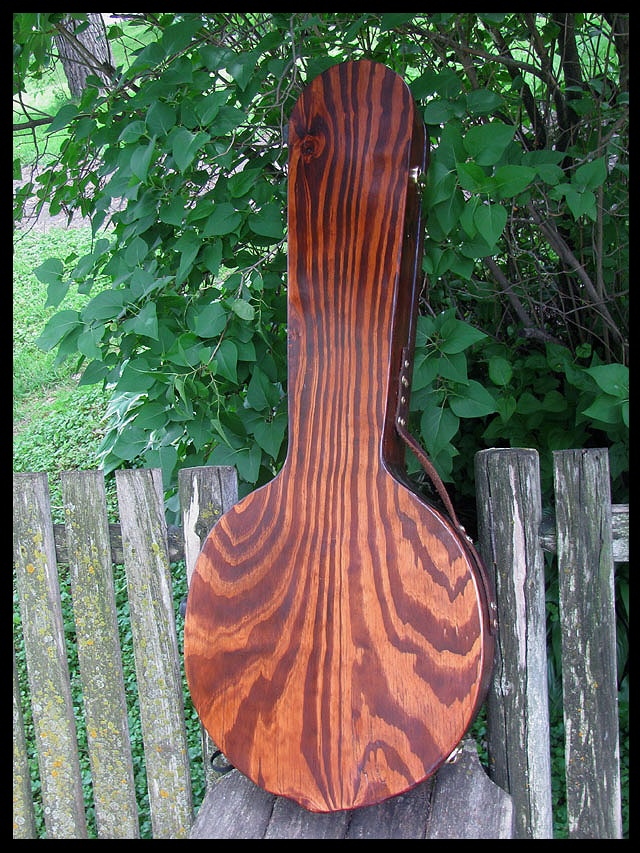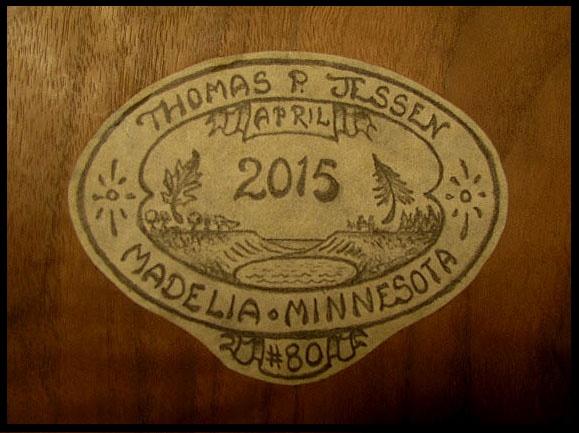 -------------------------------------------------------------------------------

Here's some photos of
Octave Mandolin # 67.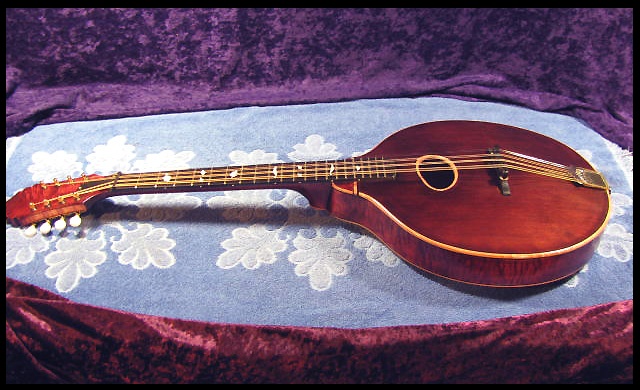 Back and sides made of Curly Maple all colored with a nice deep burgundy wine-color stain called Merlot.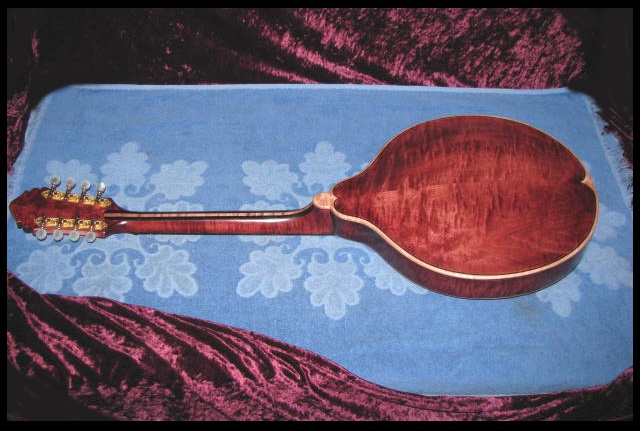 Adjustable 2-way truss rod.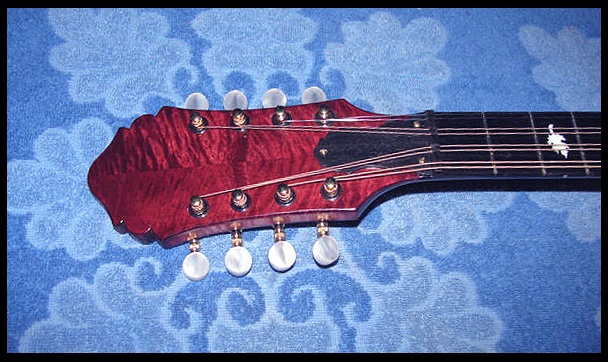 The tuners on this one are standard Mandolin tuners with the pearloid buttons.
(I think either Grover or Schaller tuners)
I can find out for sure if its important.

-------------------------------------------------------
Ebony Fretboard with clamshell inlay.

Scale length from nut to fret: 20 inches.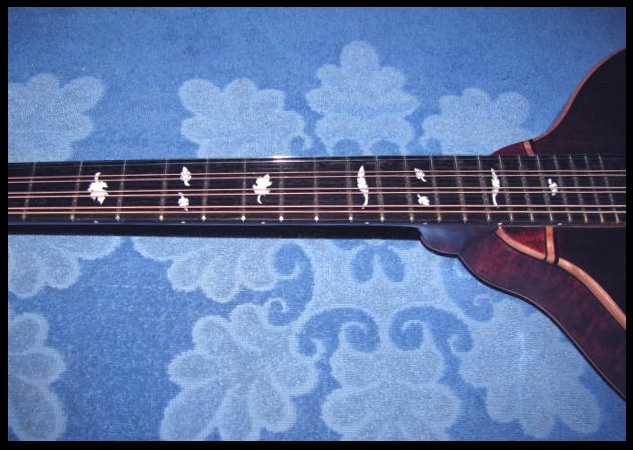 Top is made of Redwood.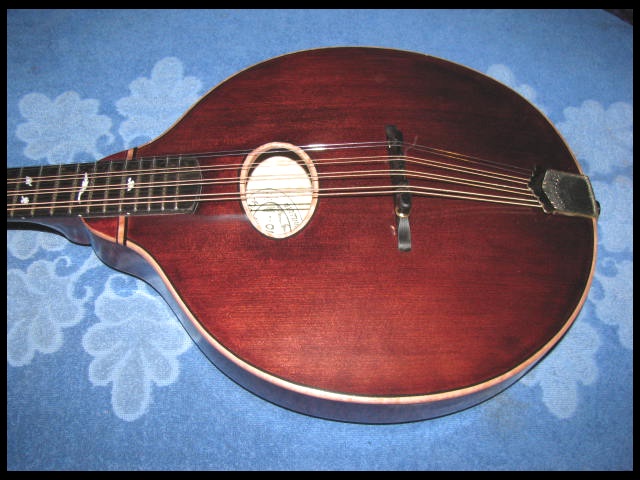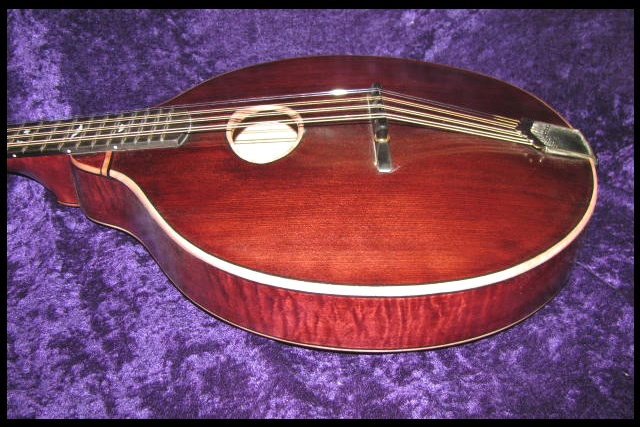 The neck is made of hard rock Maple
and Ebony.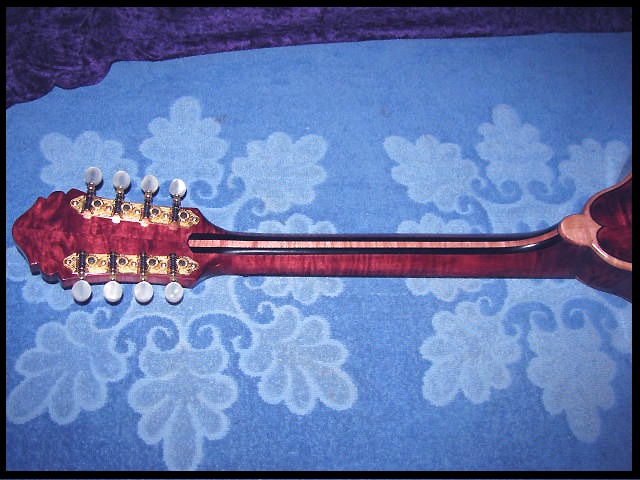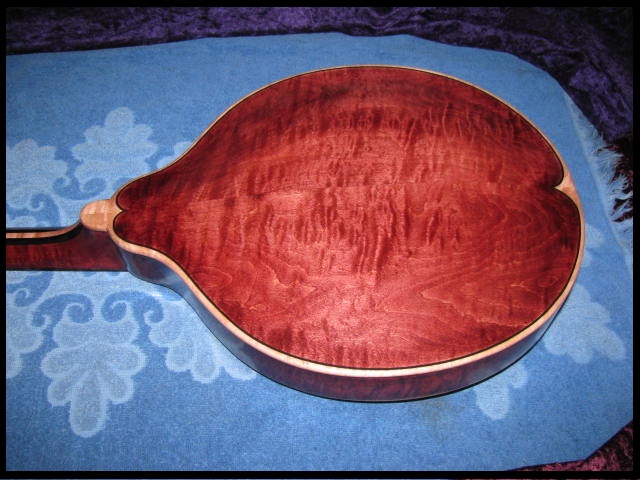 Specially designed neck extends way into the neck block to help prevent that pesky old "12th fret hump"!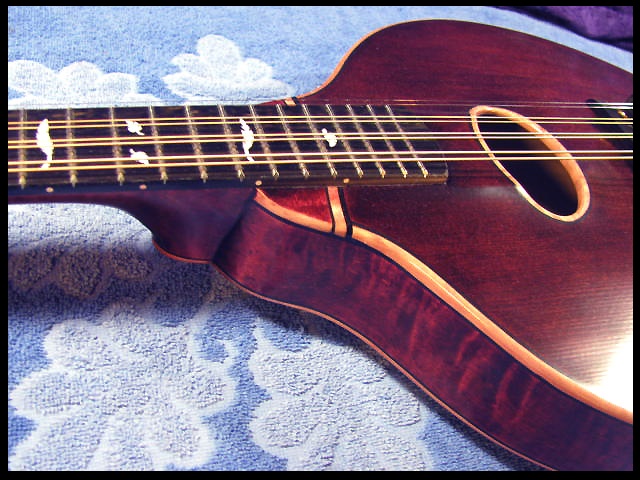 Guitar sized frets on a flat fretboard. D'Addario J-80 Phosphor Bronze strings.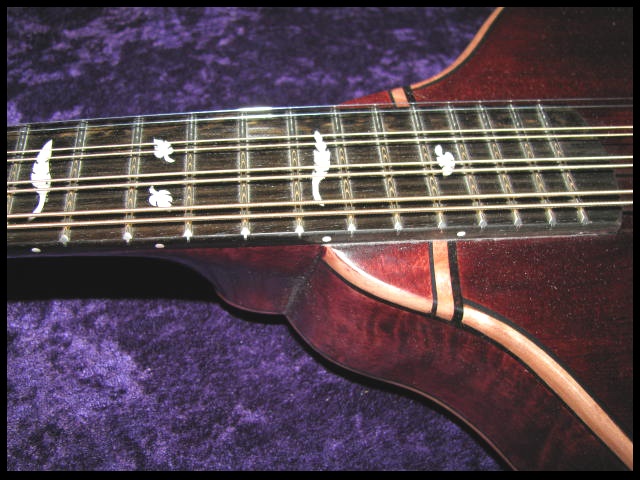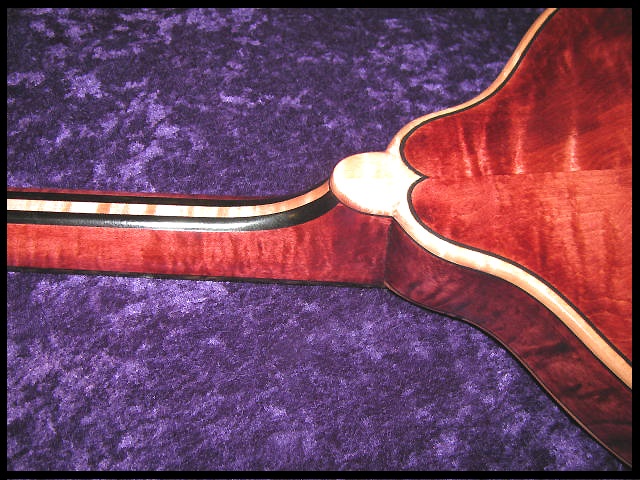 Adjustable Ebony bridge.
And of course,
Allen brand Mandolin tailpiece.
(Can take both ball and loop end strings)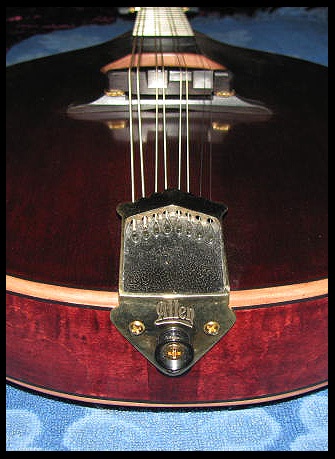 _______________________________________________________

The case is made of good quality
2x4's and plywood with brass hinges and latches and a good strong leather strap.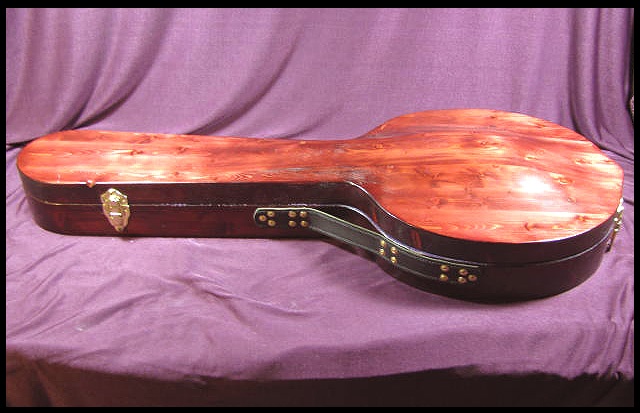 Inside is lined with foam and felt.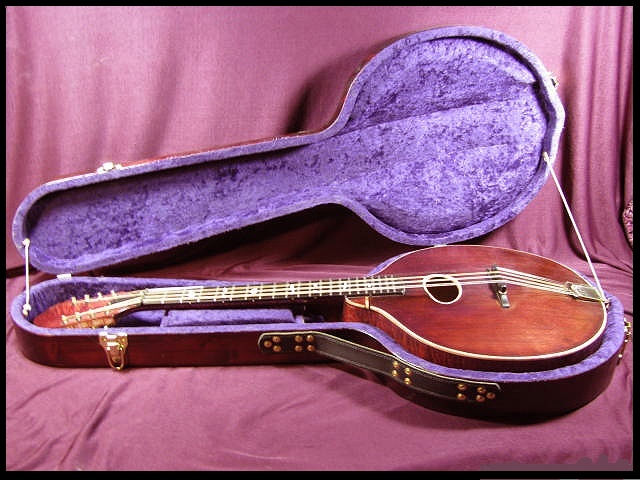 Also includes a hinged compartment case.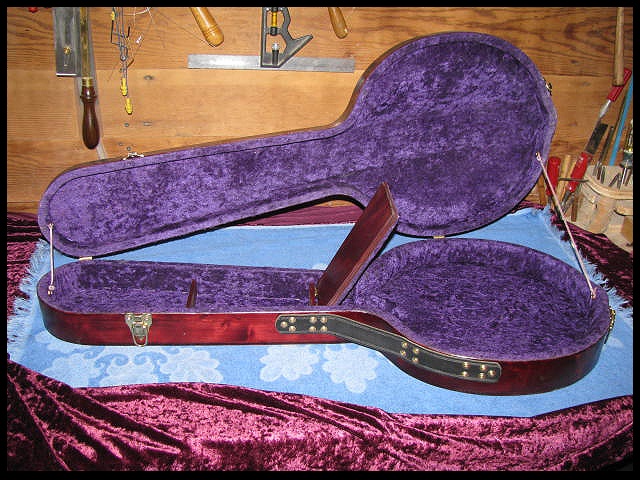 ________________________________________________
Here's a video/sound sample of # 67:


___________________________________________________________
One year guarantee to original owner.
Believe me, if any musical instrument can survive 4 whole seasons in a place like Minnesota (where the climate has been known to destroy granite) it should be good to go anywhere!! If any defects or problems arise due to its construction, the instrument will be repaired or replaced at no charge.