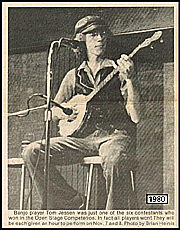 Introduction The Shop The Cricket Fiddle Logo Biological Survey
---
Current Catalog
---
Upcoming Events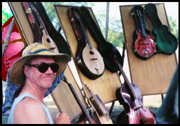 Rock Bend Folk Fest

Rock Bend Folk Fest - St. Peter, Minnesota.
Contact Me:

Tom Jessen

E-mail


t

eejay@cccinternet.net


If you need my home address contact me.
Telephone
507-642-8433
Good Luck with that! I usually run and hide whenever I hear the phone ring.

(I'm only posting the number here in case someone has a snake in their basement)


For emergencies only!!!

If you do call... remain calm, speak clearly and give your number more than once.
Our poor old answering machine and your bad cell-phone connection sometimes makes an unintelligible message.


Questions about Instruments?
E-Mail is your best bet.


---